1. I went to the dentist yesterday, which is always an event because I need to turn everything into a bigger deal than it is. But it WAS horrible, as per usual. The bib looked like a crime scene when I was done. "The bleeding means there's bacteria." No, it doesn't. It means you're using a scalpel in my mouth you bunny boiler.
2. Please don't post any Fuller House spoilers because I won't be watching it until next week. I anticipate plowing through the entire season within 3 days. Moderation, I know not.

3. The last season of American Idol I watched in full was Lee's. After that, I wasn't as religious about watching. I tuned in last night because Kelly Clarkson was guest judging/performing and I love me some Kelly. Talk about nostalgia. This show was around before YouTube according to their intro timeline! That's just cray. Way to go, Idol. But I still hate the new judges, k thanks. If you're looking for the best American Idol performance of all time, look no further.

I know I've posted this before but you can really never watch it too much.
4. There is an "Everything Donut."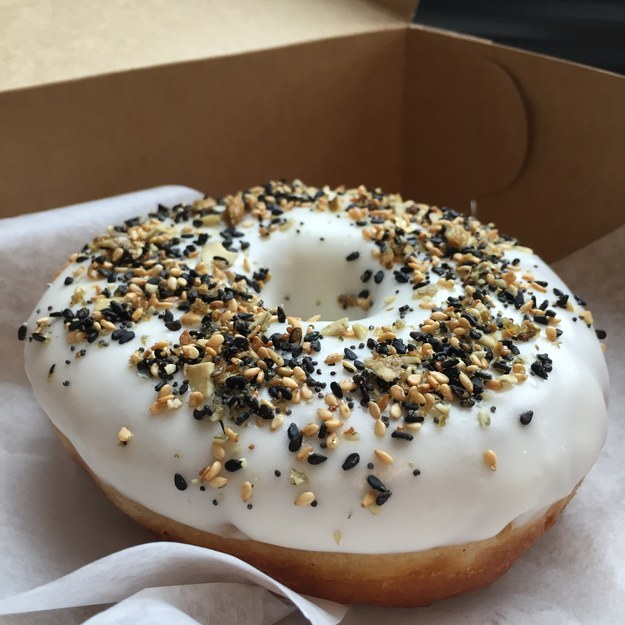 I am disturbed, but intrigued. But mostly disturbed.
5. Happy Friday!